Allowing smarter building controls and access to data

Transform your building with Syncromesh
Traditional smart building installations come with many hidden installation costs. Intelligent system cable runs require additional planning and specialist knowledge to install and debug. Different systems have specialist wiring rules, which can lead to cabling errors and extra time needed in the field, while requiring expert supervision. Syncromesh does away with smart cabling runs. Installations become quick, easy and seamless for any electrician.
Architects and building owners look to electrical consultants to provide the best outcome for their buildings. Clients are demanding more features, and as smart systems become more sophisticated, they take more time to design and plan correctly.
With Syncromesh the designing of cables and associated equipment disappears, and intelligent buildings become flexible to upgrade.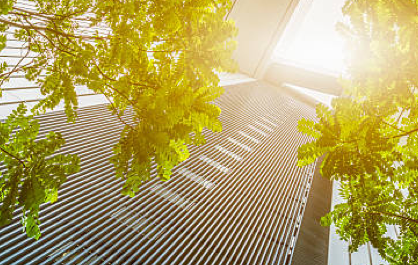 Syncromesh becomes a smart canopy within the building, allowing building owners access to next-generation technologies such as asset tracking, people counting and heat mapping within their building.
Syncromesh - Clever Connected
Syncromesh wireless enables new functionality for building owners. Each Syncromesh wireless node forms a mesh to create a wireless canopy within the building space.
The Syncromesh canopy offers much more than wireless connection to the BMS, enabling each light fitting, switch, and sensor point to become an asset tracking system capable of locating and monitoring standard Bluetooth beacons.
With a smartphone app, each light can securely connect directly to the Syncromesh system for personalised lighting control or status monitoring. The Syncromesh canopy can also track the same smart devices within a building, wirelessly reporting people counting data into the buildings BMS system.
A Syncromesh building is truly future-proof, with extra functionality being available for less cost than installing a wired installation.
Benefits to Consultants and Engineers

Faster to install than wired systems

More straight forward to design

Reduced risk, with less complication than wired systems

Freedom of brand choice, with no vendor lock-in on sensors, switches or lights

Lower the cost of tenant churn

Secure two-way control and reporting through mobile devices

Attract higher-paying tenants

Faster to install than wired systems
Flexible Solutions for Energy Efficient Retrofits
Because there are no control wires, control system wiring design becomes non-existent.
By ensuring that there is power available at all desired control points, the control system wiring design is complete.
The same design for a simple system also enables a complex system. Difficult to diagnose problems caused by electrical miswiring cannot occur, as there are no cables to run incorrectly.
Clients will be impressed with the Syncromesh solution, as the installation becomes much faster for electricians and has far fewer complications than a wired system.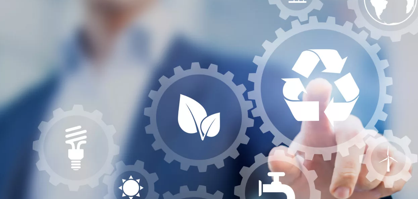 Australume is excited to introduce the Synchromesh technology into our Australian manufactured LED luminaires. With our focus on energy efficiency, Synchromesh allows us to offer our clients a wireless solution to both new and retro-fit installations.
Consultants & Engineers Resources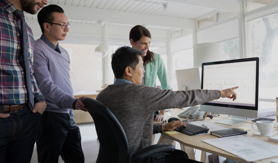 Architects / Electrical Engineers
Find design guides and specification templates for Syncromesh.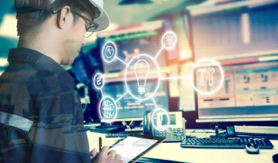 Use lighting as the wireless canopy for people and asset tracking.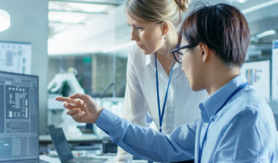 Upgrade your clients existing buildings to the latest technology.
Connect your building with Syncromesh