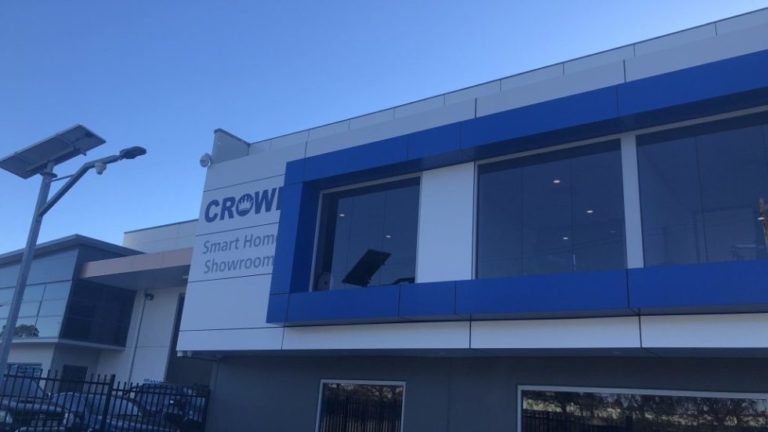 Crown Electrical is on the forefront of building automation, designing & managing customer solutions from their flagship showroom & design office. Forward looking Director Jordan Lawrence partnered with Cognian in 2018, deploying Synchromesh in their Sydney-based headquarters. The wireless network now embedded with their existing C-Bus & Control 4 automation systems.  
Crown Electrical wanted a wireless solution that integrated with Control4. Crown Electrical is a Gold Partner for Control4, which features prominently in their office. In the process, Crown was looking to develop their team's confidence with wireless solutions. After deploying Synchromesh in their office, Crown Electrical needed to automate their newly renovated warehouse & showroom. The warehouse had LED High Bay's which were sparsely located in the 10m high ceiling. Access was only possible with an elevated work platform. A wired solution would need over a 100m of control cable; a very time-intensive exercise.  It would also mean delegating their workforce away from other paying jobs. With their services in growing demand, a wireless Synchromesh solution was the obvious option.  
Crown integrated Control4 with Synchromesh by interfacing both systems with C-Bus. All systems were able to control an array of output devices: dimmable LED downlights, strip lighting, DALI relays & fans. The lights are controlled by DALI switches and sensors. Whilst Control-4 continued to manage building security & AV products in their showroom. The Crown Electrical team installed and commissioned Synchromesh. Using a Syncromesh Air Connector and BaseBuild iOS app, all with minimal support from Cognian.  
With newfound confidence, Crown continued to rollout Synchromesh in their warehouse & showroom. Connecting these areas to the existing network effectively tripling their install base. Syncromesh WDI's were attached to the LED High Bays, enabling wireless lighting control.  This solution meant avoided the arduous task of running new control wiring.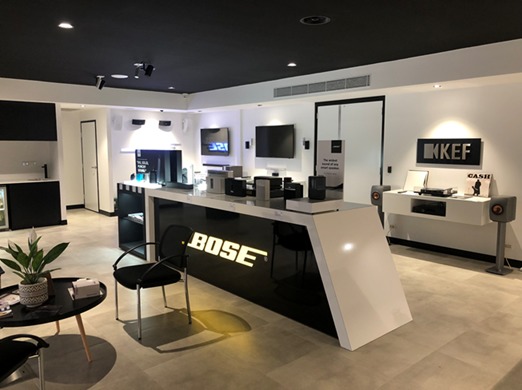 Crown's office was commissioned quickly and the experience gave Crown confidence to recommend and implement Syncromesh. Now a key affiliate to Cognian, Crown Electrical has generously offered their premise to trial new functionality such as Cognian's tracking technology. 
Cognian Technologies – Syncromesh equipment, support and advice
Professional Automation – integration support
Crown Electrical – installation and Control 4 Integration
Jordon Lawrence – Director, Crown Electrical
Connect your building with Syncromesh