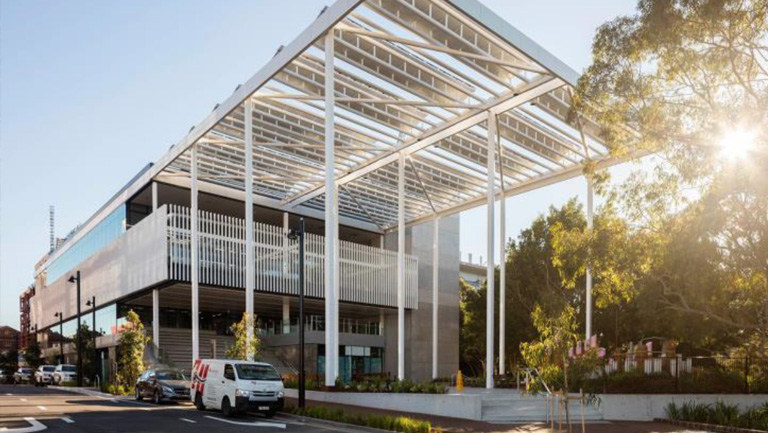 COVID-19 will drive acceleration of digital in the property industry as the Leading Property owners seek new and differentiated ways to protect tenancies through improved tenant experience and maintain profits through optimized operations. Technology is the only answer to these imperatives and Mirvac have an opportunity to co-develop with Cognian and our shared partners and customers a series of Integrated Solutions underpinned by Syncromesh.
Health, wellness and safety –This is currently the primary imperative
Economy –This is becoming an imperative due to material impact on markets, employment and economic confidence
Security –Arguably emerging as a critical consideration long term due to the acceleration of digital transformation –accessing applications, any time, any place from any device.
The future of smart buildings – today.
Microsoft and Syncromesh – in conjunction with industry leaders like Mirvac – are working to make tomorrow's smart building ambitions a reality today across all manner of industries. From security and scalability, to measurement, hygiene and open standards, buildings are becoming living, adaptable structures that are human-centric.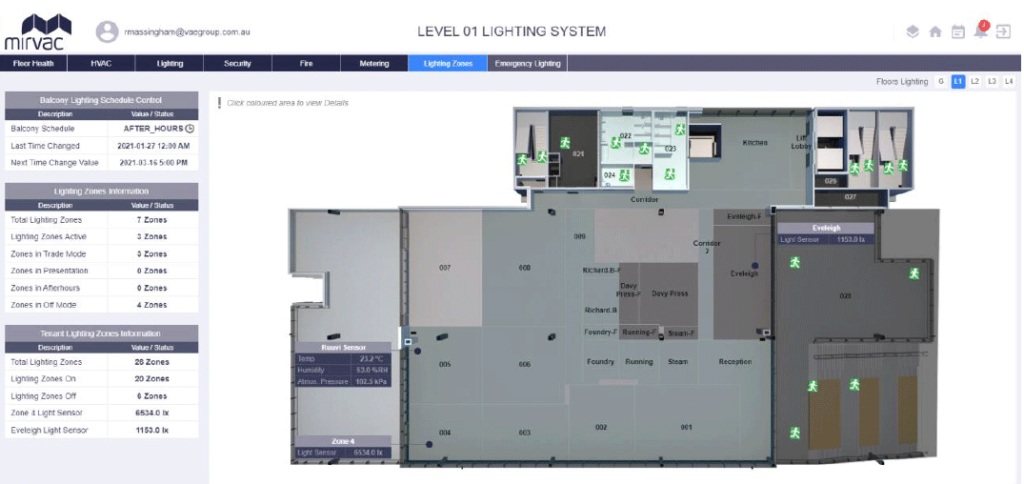 Diagram above shows Syncromesh integrating lighting zones, HVAC, Security, Fire, and emergency lighting.
Create a Human Centric building providing the ability to measure and manage various parameters such as: Lighting control, social distancing, individual health reporting, workspace hygiene, CovidCompliance, environmental monitoring and control and to reduce carbon footprint.

To co-develop solutions and develop the framework for the new normal that meets the strategic aims and objectives of Mirvac and its partners and customers.Reduction in Energy Consumption through improved energy management​, Reduction in Maintenance fees through consolidated maintenance event management​, Reduction in Management Overhead through automation and standardisation​, Contribute to increase in key Ratings egNABERS and WELL and Compliance (BCA Lighting Standards)​, Increased safety and risk reduction for occupants and visitors fromCOVID-19 contamination –cleaning/distancing/tracing​, Reduction in management overhead due to duplicate/inefficient practices –leverage automation​, Improvement of Tenant Experience relating to Productivity and improved Tenancy Rates​, Reputational enhancements from demonstrating industry leading use of technology for widespread benefit of Live Lab.
"Cognian's Syncromesh is an open, scalable, and simple IoT connectivity platform that, together with Microsoft Azure Sphere, enables Mirvac to enhance and future proof our buildings."
Connect your building with Syncromesh