Crowne Plaza Terrigal Pacific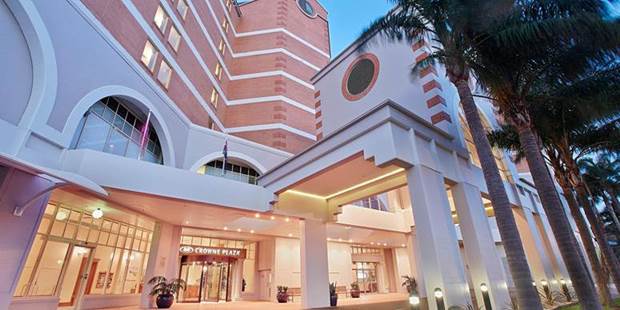 Crowne Plaza Terrigal Pacific recently reopened their Grand Ballroom and conference facilities, re-energising their hospitality offerings. The Grand Ballroom has been transformed into a dynamic multi-purpose space, acting as a conferencing hall & auditorium. To transform the space, Crowne Plaza chose Synchromesh; a highly configurable wireless lighting network. Providing elegant and accessible granular lighting control to enhance the look and feel of the highly configurable space. Proving it's value, a second network was shortly adopted to service the Lord Ashley Bar. The site now features two large concurrent networks driven by separate Synchromesh Gateway's.  
Lighting control in the remodelled facility would require flexibility, ease of management and reduced complexity. A wired solution for this retrofit was considered an enormous, costly exercise, especially as the site retained ornate chandeliers and a sophisticated mix of downlights, pelmets, section perimeters, wall sconces and sensor-controlled hallway and toilet lighting. The main ballroom could be used as a single area or subdivided using removable walls into a configuration of at least 6 large spaces, each requiring individual lighting control and projection scenes. The main foyer uses a mix of sconces, downlights and chandeliers to offer a variety of lighting options.  
The key drivers were to avoid complexity, reduce implementation time, cost and potential errors associated with traditional wired solutions. Ongoing variation costs were also a concern if cabled automation was used. 
David Hayes, Chief Engineer for the Crowne Plaza chose Syncromesh through endorsement by Floth. Floth experienced the digital transformation of their own office via Syncromesh, and were quick to promote the Cognian's pioneering technology & seamless fit-out.  
At Crowne Plaza, Syncromesh could deliver highly configurable lighting control whilst  eliminating the need for any extensive control wiring (excluding 6 C-Bus eDLTs. This provided an exceptional value proposition, providing unparalleled material and labour savings to the project. At the heart of Synchromesh, is it's Gateway which integrates seamlessly with Clipsal C-Bus systems, enabling scene setting through  6 x Clipsal eDLT switches.  
The install experience was enhanced by the use of Syncromesh tools such as the "Commissioning Box". This was developed so that electricians could test connections to every light as they were installed. Comparatively in traditional wired systems, errors are identified much later by Systems Integrators.
The flexibility of Syncromesh's Commissioning Box gave the Electricians immediate feedback, a first for the industry and a step to reduce labour costs derived from common electrical errors.  
Dimmable lights were fitted with a Syncromesh Wireless DALI Interface (WDI) and the existing chandeliers and non-dimmable wall sconces are controlled through a Wireless controlled DALI Relay's. Using a Syncromesh Air Connector and the BaseBuild app on an iPad, Q Automation commissioned the site in less than 5 hours (using Syncromesh for the very first time). Each light was identified, grouped into zones with the Syncromesh Gateway which automatically populated into the C-Bus system. Often when access to lights is difficult or near impossible and end dates are fast approaching. 
The new site was commissioned quickly with material and labour savings as planned, but also demonstrating deployment ease, simplicity and accuracy along with a flexibility for changing requirements, e.g. one light was found to be too close to a projection screen but using Syncromesh BaseBuild, the light was identified and rezoned in under a minute. Crowne Plaza is an excellent showcase of Syncromesh scalability, with 343 individual WDI's communicating wirelessly over large distances on a single Gateway (network).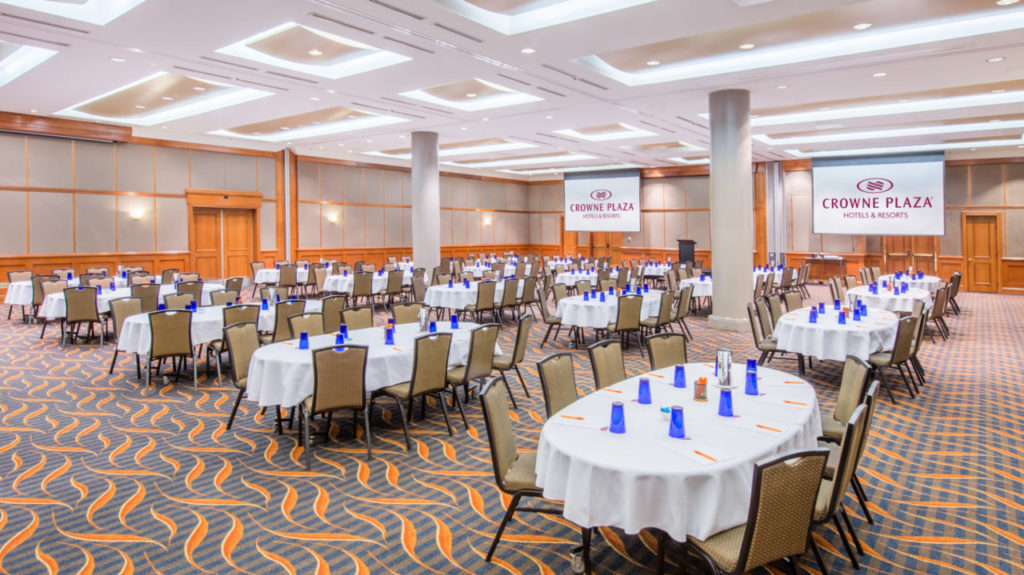 Q Automation – Integrators
Cognian Technologies – Syncromesh equipment, support and advice
David Hayes – Chief Engineer Crowne Plaza
Connect your building with Syncromesh