Make any building smart and a smart building smarter
About Syncromesh and the Smart Canopy
The Syncromesh Smart Canopy wirelessly turns every building  into a smart building  with management of cost, carbon emissions, safety and well-being at its  core.  The unified data connectivity platform Syncromesh provides allows Owners, Managers or Tenants to remotely, automatically and swiftly control access,
comfort, occupant capacity and other Smart Building capabilities during routine periods and times of emergency.

Founded on openness and deep partnering to deliver measurable outcomes. Enables limitless addition of smart experiences across movement, safety, lighting, comfort, security, productivity and more.
New and existing systems can be connected straight into Syncromesh without complex integration.

High security innately present in the platform. Self healing, interference free and strongly secured mesh network.
Highly resistant to expanding attacks in connected networks.
Fully compliant to international standards with secured patents.

Highly scalable for smart buildings, allowing the systems within an entire building to be instrumented, connected and become intelligent within a single connectivity solution. 
Exceeds scalability limits of all current wired and wireless alternatives.

Easy to install, commission, configure and maintain across new structures, heritage buildings and everything in-between.
With no cabling there are no costly wired installation or rip-out processes.
User friendly interfaces reduce setup times.

Syncromesh® is a wireless Internet of Things (IoT) data connectivity platform – the Central Nervous System for the building.
With the flexibility of wireless technology and easy installation, Syncromesh makes any building ready for the changing demands of occupants, no matter what unexpected events the world throws at them.
The world-leading Syncromesh platform is designed to make building technology and management feature upgrades simple. 
Starting with lighting and moving through to temperature, location-based services, indoor way-finding, HVAC integration, AI data gathering and future features, the Syncromesh plug-and-play philosophy takes the complications out of most facilities management and tenant experience expansion initiatives.
Simply set up, configure and expand the smart building capabilities of a section of a building, a whole building or multiple buildings.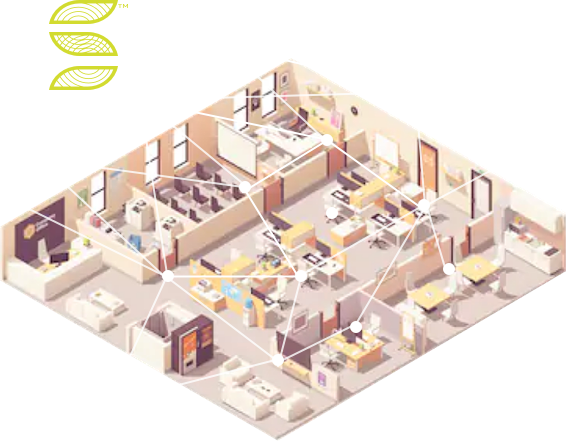 With a wireless canopy embracing all buildings and fit-outs, and managed through cloud infrastructure, Syncromesh is quick to install and configure. Building management costs also benefit through increased automation and improved reporting.

Adding features – like new temperature controls, health monitoring and more – is simple and quick with the Syncromesh open technology. Expanding control features is like adding a new device to a wireless network.

Military grade technology and a scalable platform gives facilities managers, tenants and landlords strict control over their building environments while flexibility for expansion as occupant needs change.

Improved sustainability, comfort and productivity
Increased control over lighting, temperature and other factors lowers costs and carbon emissions, while increasing comfort of tenants. 

Open system compatability
Expand your smart building capability with new features from a myriad of vendors. The Syncromesh wireless connects with a wide range of technologies, with no proprietary lock-in tying you to one vendor or management system.

Future ready your building
Where features need to be added or removed with the increasing demands of tenants and facilities managers, Syncromesh minimises the need for new wiring and costly installation costs.

Transforming Building Intelligence
Syncromesh is the central nervous system of your building.
The Syncromesh Smart Canopy
Our powerful smart canopy enables building owners to quickly and simply add a range of building management solutions that improve the comfort of its occupancy, lowering a building's carbon footprint and reducing energy costs.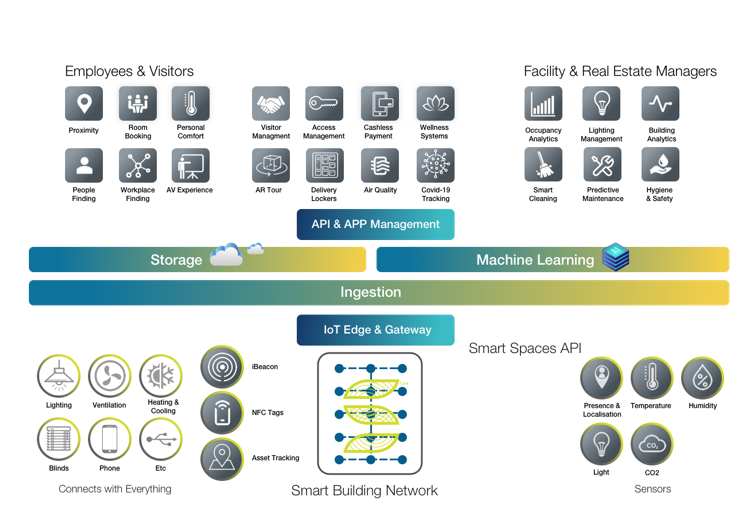 Cognian's Syncromesh is a wireless canopy that makes any building a smart building. Using the canopy, building owners can quickly and simply add a range of building management solutions to lower a building's carbon footprint and reduce energy costs, regardless of the building's size, location or age.
The Smart Canopy brings lighting control, location-based services, HVAC control and asset tracking together wirelessly, with open standard interfaces and advanced services to enable the smart building retrofit market.
The Smart Canopy delivers an energy-efficient upgrade at a fraction of the cost of wired smart building alternatives. It works with a range of hardware vendors and other technologies to improve the wellness and comfort of building occupants, lower a building's carbon footprint, reduce energy consumption and contribute to a more productive environment for tenants.
With its open platform, Syncromesh works with a number of manufacturers then connects all of the various control systems together. This means that lighting controls from one manufacturer can talk to HVAC controls of a different manufacturer.
Syncromesh 'Smart Canopy as a Service'
The Syncromesh Smart Canopy as a Service (SCaaS) does away with the old approach of siloed systems and fixed costs. It creates one standard and open experience, allowing sensors, beacons, lighting, temperature control and a myriad of other features across a huge range of vendors to be plugged into the Syncromesh wireless canopy and smart building management platform.  This is delivered on a 'pay per use' model.
With the Syncromesh SCaaS, an ever-growing smorgasbord of smart building features can be plugged in over time and all managed from one cloud-based subscription dashboard. 
The canopy is frictionless and the opportunities it presents grow as the needs of building owners, tenants and occupants grow. Think of it as smart building blocks cleverly connected by service-based software management.
Syncromesh Smart Canopy as a Service makes today's buildings ready for tomorrow's unexpected needs – where you pay for what you use and it is continually kept up to date to reduce cost and complexity of support.
What our customers and partners say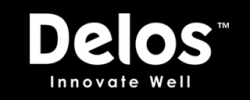 "Delos, the pioneer of Wellness Real Estate and founder of the WELL Building Standard is delighted to partner with Cognian. Cognian's Syncromesh has been easy to integrate with Delos's systems and processes and is a key element in providing human-centred buildings to enhance health, safety and well-being in the spaces we work and live."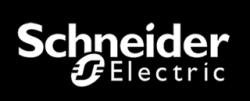 "The Syncromesh system by Cognian is the only smart building canopy truly delivering on the promise of scalable & robust wireless connectivity and an IoT platform for location-based services with environmental monitoring."
Phillip Provis, National Sales, Digital Buildings Schneider Electric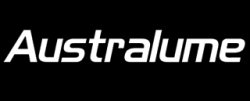 "Australume is excited to introduce the Synchromesh technology into our Australian manufactured LED luminaires. With our focus on energy efficiency, Synchromesh allows us to offer our clients a wireless solution to both new and retro-fit installations."
Mark Kontista, General Manager, Australume Pty Ltd
Connect your building with Syncromesh